We are an innovative company dedicated to making your life and your living space more enjoyable. Once installed, our retractable awnings will provide protection from harmful solar rays and reduce the associated health risks. Our design and manufacturing teams collaborated to ensure that your awning is not only durable and long lasting, but also esthetically pleasing to the senses.
Unlike most companies who simply outsource and assemble parts from overseas suppliers, no expense was spared in manufacturing the #1 retractable awning MADE IN THE USA. The quality of our retractable awnings is superior in many ways. From the thick aluminum extrusions used for the arms, to the reinforced brackets used to mount the awning, we pride ourselves in our art and craftsmanship.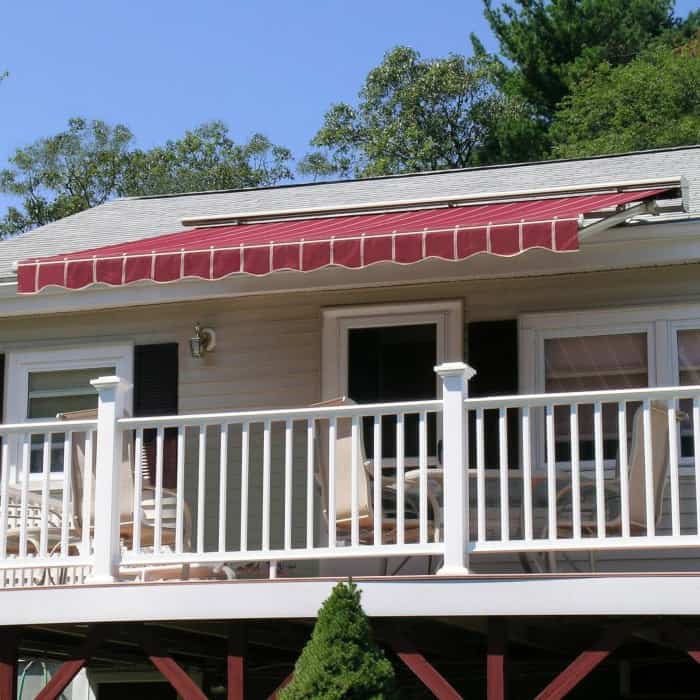 Protection
Sunbrella fabric protects your furniture and flooring as well as your skin by blocking harmful UV rays. Recommended by the Skin Cancer Foundation as part of a complete sun protection regimen.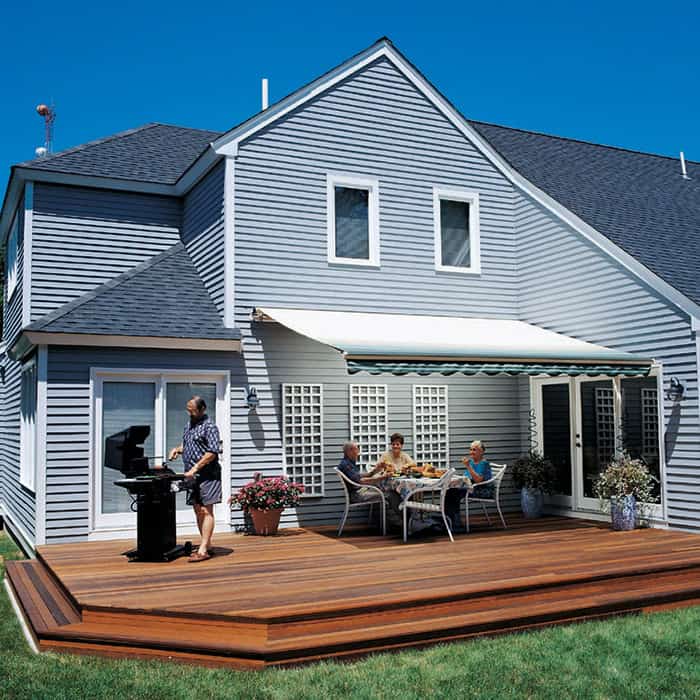 Superior Fabric
Sunbrella fabric is engineered to last and guaranteed to hold up against harsh elements. Our fabric blocks harmful UV rays, protects you from rain and won't succomb to mildew or atmospheric chemicals. Experience the rich look and feel of cotton our acrylic provides yet it won't fade or degrade.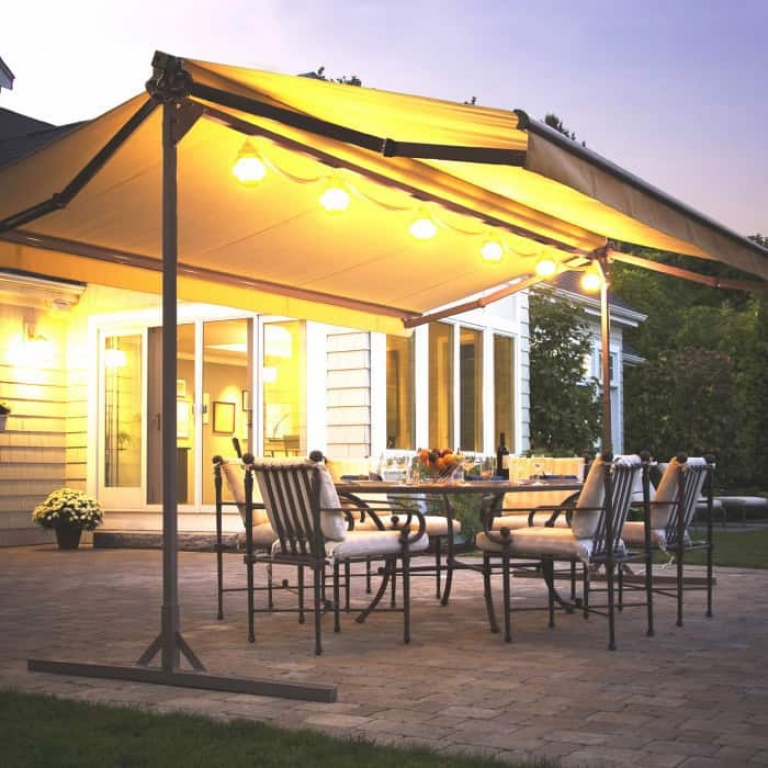 Accessories
Set the mood with dimming LED lights, designed to illuminate an ideal nighttime environment.